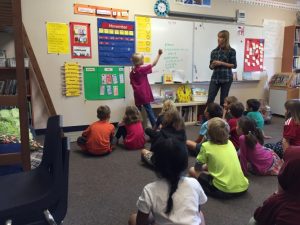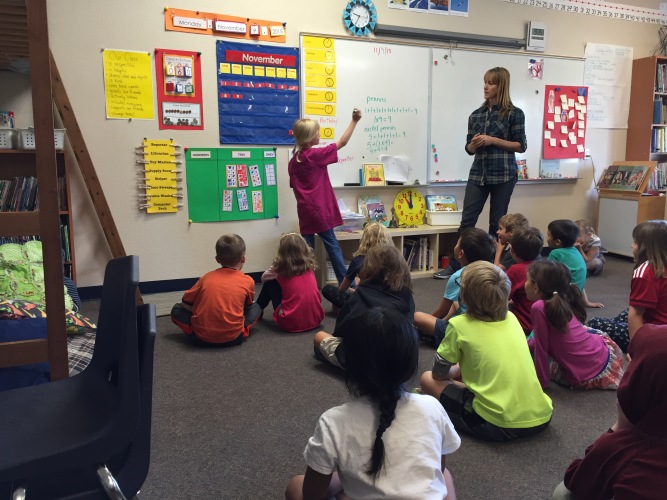 At Awakening Seed School children and adults learn and grow together, celebrating both diversity and individuality. Our students range in age from 12 months through 10 years with transitional support at each primary educational level – from toddlers to preschool and from preschool to kindergarten. At each level of development our students become well-rounded, enthusiastic learners.
The Seed uses cooperation and collaboration as a foundation for learning. It is a place where respect for each other, and for all living creatures, is an integral part of the curriculum.
Awakening Seed School does not discriminate on the basis of race, color, gender identity, sexual orientation, or national or ethnic origin. We grant equal access to admissions, scholarships, all rights, privileges, programs, and activities in accordance with this policy. Awakening Seed, Inc. is a 501(c) (3) nonprofit organization offering private education.
For more information about our curriculum please click here.
---
The Awakening Seed Philosophy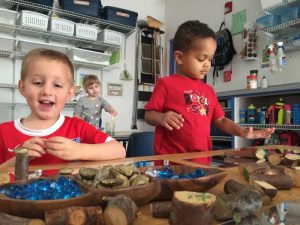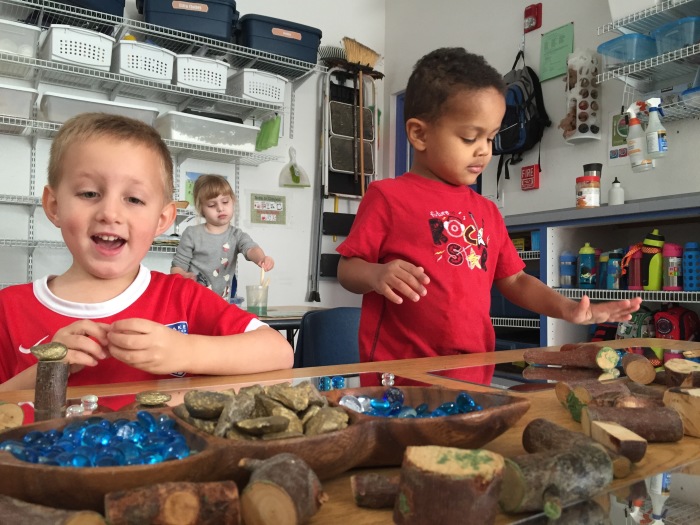 Throughout history, people from all walks of life have shared a vision of an age in which all beings will live together in peace. Those who hold this vision are committed to working for the benefit of all others until each one has attained an awareness of the unity of life. Awakening Seed shares this worldwide vision of peace and applies these fundamental truths into all aspects of our organization:
Children are respected for their strengths, supported in their efforts to become well-balanced individuals, and should be encouraged to become intelligent, divergent thinkers.
Life can be viewed as a series of cycles or patterns. By studying smaller cycles such as the breath in the human body or life cycles of insects and spiders, the universals of life are more easily understood.
Each person is more than a physical being. Our intellect and spiritual nature need cultivation as well, in order to become a balanced person.
We all need love and support in our efforts to learn and grow.
Suffering can be eliminated through loving kindness and compassion. This attitude is cultivated most effectively at an early age.
World peace is possible.
Awakening Seed was conceived in 1977 in order to provide an environment for children to further this vision. These principles represent the core of our operational philosophy. By staying true to this philosophy we are able to ensure prosperity and stimulate positive growth for all children who attend Awakening Seed School.
---
Our Uniqueness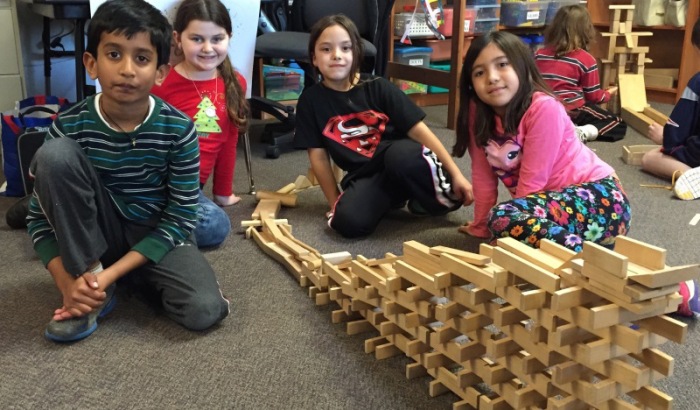 The Seed uses an emergent curriculum model, which means the learning path evolves from interests of both children and staff. Children who attend our school are highly motivated, self-directed learners because they are allowed to have a voice in determining their learning experiences.
Classrooms often follow the passions of the whole group or individual students. Our school has an emphasis on social justice, which is integrated throughout each classroom's content.  Staff members are committed to ongoing exploration of social justice topics as we work with intention to refine our practices.
Awakening Seed is diverse, having students and their families from all over the world. The rich multicultural environment invites students to appreciate both the similarities and differences of the human experience. Families are encouraged to share aspects of their culture, which promotes understanding and empathy. Parents are supported in their important roles as their children's first teachers, including free parenting training, nutritional resources, and guidance for all stages of child development.
Many school activities include all age groups, which fosters a spirit of cooperation and strengthens the community. Seed alums stay connected as staff members, parents, and ambassadors of Awakening Seed in their adult lives.