The Awakening Seed Parents' Association (APA) focuses on fundraising to contribute to scholarships, special projects (such as improving outdoor spaces), classroom supplies/projects, and structuring family engagement opportunities throughout the year.
Last year, APA funds were allocated to the following:
Scholarships – $10,000 in preschool scholarships
Classroom projects – lead teachers and specialists receive funds for their classroom/specialty area
Family sponsorships – more than 10 families were sponsored for the 2018 Halloween Carnival.  This included entry, food, tickets, and Mystery Theatre.
Staff birthday treats and Gratitude Committee efforts
School improvements – We're pleased to announce that a portion of the 2018-2019 funds will be dedicated to enhancing the outdoor play spaces, on both the toddler and large playgrounds.
---
Currently Underway
Room Reps
You may have seen the Room Reps sign-up sheets in your child's classroom.  The Room Reps help to support events and communication with our Seed community.
Halloween Carnival Donations
We are actively seeking items for this year's Halloween Carnival Raffle and Silent Auction.  If you would like to contribute, or know of a business willing to partner with us, please complete the form below.
Keeping with last year, all families who donate or procure a donation to be included in the raffle or silent auction will be entered to win a $50 Amazon gift card. One entry per item donated.
---
Upcoming APA-Sponsored Events
Halloween Carnival: Friday, October 25th
A time-honored Seed tradition that brings our community together, past and present.  This year's Halloween Carnival includes a food truck, carnival games, face painting, a cake walk, costume parade, and an incredible line-up of raffle and auction items.
---
Support the Seed
Please help us fundraise in the easiest way possible, by enrolling in Amazon Smile and Fry's Community Rewards (code QK703), or by mentioning Awakening Seed when you purchase your new mattress at Tuft & Needle.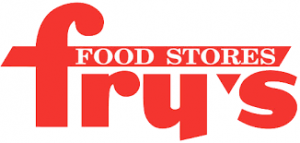 ---
Contact the APA