The learning process in our 3rd and 4th grade classroom at Awakening Seed School is lively, organic, and designed to be as relevant to everyday life as possible. Similar in structure to our 1st and 2nd grade class, students in our 3rd and 4th grade class practice kindness, compassion, leadership, and good citizenship on a daily basis. The classroom environment is a creative, exciting place and students take on their role as the oldest Seeds at our school with great honor and commitment.
There is a strong emphasis on integrating the use of technology into projects, research, and presentations. The STEAM curriculum (science, technology, engineering, art, and mathematics), along with social studies, writing, literature studies, and outdoor education provides the core foundation for academic work. Students in the 3rd and 4th grade class receive weekly instruction in Spanish, music, and P. E. and attend five full days.
---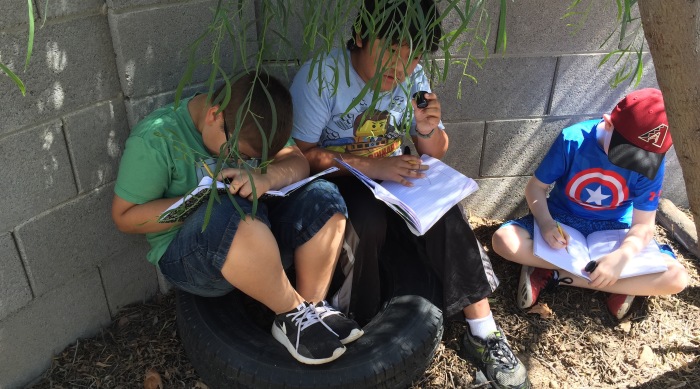 ---
A major portion of our combined 3rd and 4th grade class focuses on helping children make the transition to schools beyond the Seed program. These students learn how to continually develop smart decision-making skills, think strategically, improve their test taking ability and pace their time, which will prepare them for future experiences with standardized testing.
Students in this class view the work of their everyday lives as their legacy to the younger children who attend the Seed, and all those who will be a part of the school's future.
---