The Toddler 2s class is our second level of the Seed program and is perfect for your two-year-old. Several of the children enrolled in our 2s class have attended the 1s program and are quite familiar with the typical daily routine. However, there is no requirement for students to attend the 1s program previously.
---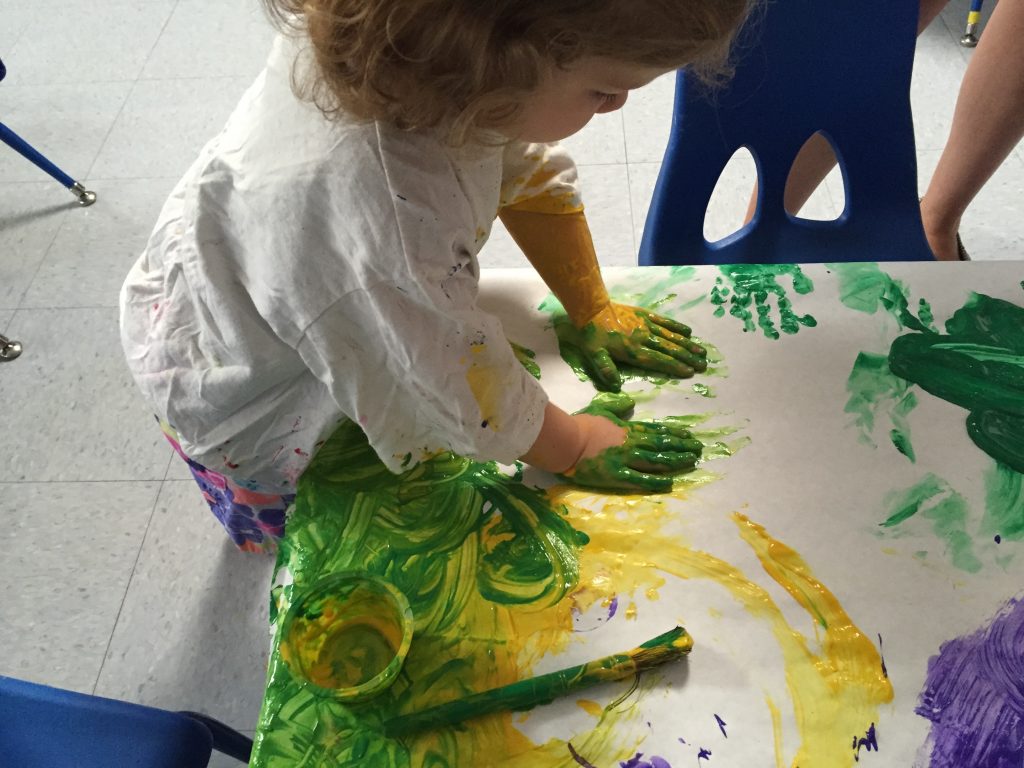 Our two-year-old students enjoy a multitude of activities, have access to safe materials and equipment to play with and have several opportunities to express themselves through music, creative movement and art activities. Students continue to develop sign language and Spanish skills weekly. As their language development improves, they begin to develop strong social traits. With the assistance of our teachers, they are taught to develop "brave talk" which helps them to respectfully stand up for themselves, take turns and learn to share with fellow students.
---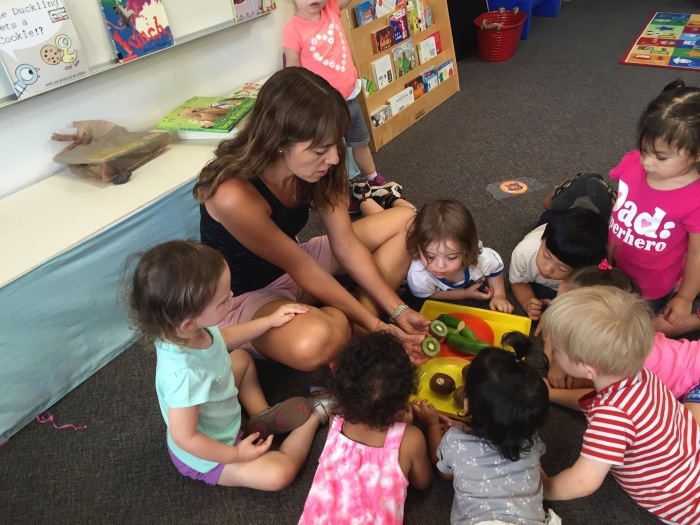 Our Toddler 2s students are paired with an older class that comes to read and play with them each week or two. Like the Toddler 1s class, the general curriculum occurs in the morning, and they nap in the afternoons. Some children are in diapers at the beginning of the year, but by spring, most are potty-trained.
The Toddler 2s class has enrollment options including two days per week (Tuesday and Thursday), three days per week (Monday, Wednesday and Friday) or five days per week for all day or mornings only.
---