Have you ever wondered why children typically ask "why" when they are four? This is because this time of development is based on inquiry, exploration and questioning. We have developed a curriculum for four-year-old students that will help them with this complex phase of development while also continuing to improve teamwork, cooperation and following directions.
Some of the educational skills we introduce to students enrolled in Preschool 4 include pre-math, pre-science, and pre-reading along with improving gross and fine motor skills. These skills are critical to develop before a student enrolls in kindergarten and will help them become better prepared to begin elementary education once they turn five.
---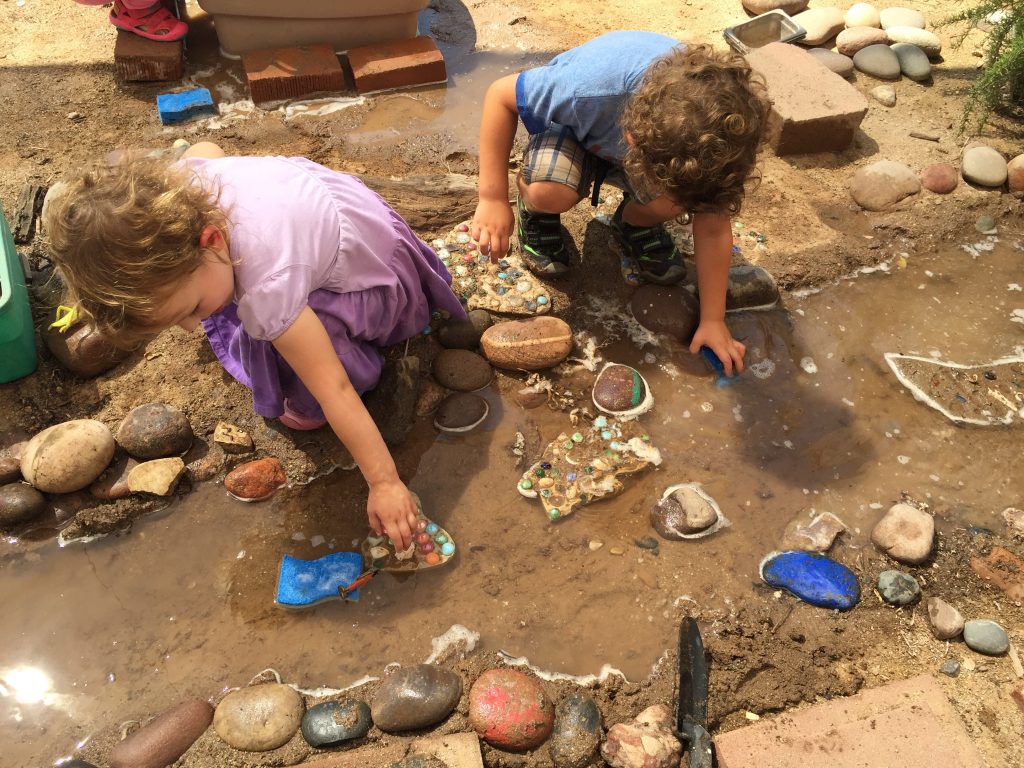 ---
Math skills are developed through block building, counting, and spatial activities. Children also work on patterns, shapes, and colors. Reading skills are enhanced by spending time recognizing the letters in their names, and students learn about drawing and writing as well. The main science focus is on observing and growing, especially through our gardening program. They also choose studies throughout the year, such as space, the rain forest, the human body, Medieval Ages, seasons, and different holidays.
Children enrolled in the Preschool 4s class have weekly Spanish, music, and P.E. classes, with the general curriculum occurring during in the morning session, and afternoon students take naps and enjoy free time.
The Preschool 4s course has enrollment options including two days per week (Tuesday and Thursday), three days per week (Monday, Wednesday and Friday) or five days per week for all day or mornings only.