During a child's third year of development, interpersonal and behavioral skills begin to blossom. For these reasons and more, the Preschool 3s class is designed to place the focus of curriculum on the children themselves. Through active exploration students develop physically, socially, and intellectually. Our pretend play sessions are designed to teach the children about the importance of family, relationships, feelings, friendships and also to develop strong work habits.
---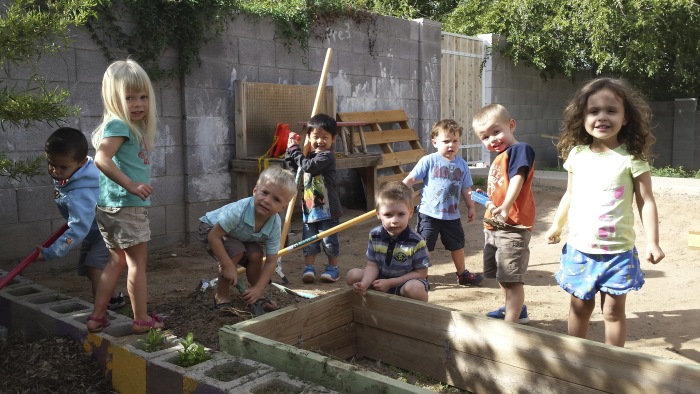 We continue to build our students' language skills through singing songs, reading stories, teaching nursery rhymes and playing fun, interactive games. Our Preschool 3 students continue to develop motor skills by playing with puzzles, blocks, drawing, arts and crafts and even water play.
---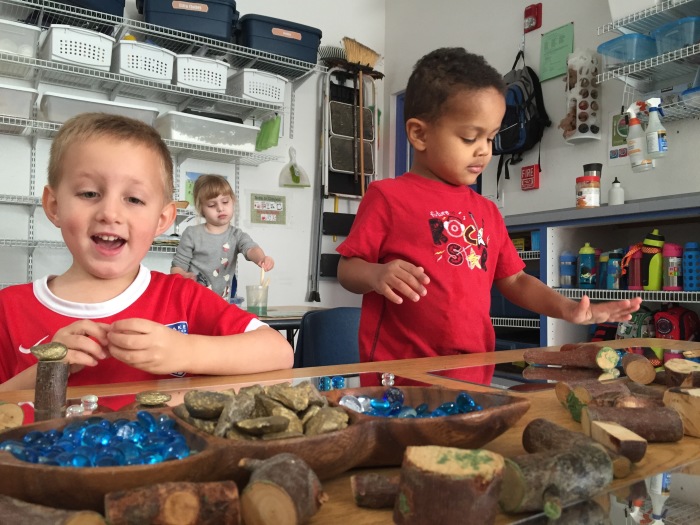 Our activities for Preschool 3 students focus on laying the foundation for developing critical thinking skills through additional activities such as gardening, weekly music, Spanish and physical education. General curriculum occurs in the morning so that all students can take advantage of the educational benefits of the Preschool 3 course. Students enrolled in all day enjoy relaxing naps in the afternoon.
---
The Preschool 3s class has enrollment options including two days per week (Tuesday and Thursday), three days per week (Monday, Wednesday and Friday) or five days per week for all day or mornings only. Children enrolled in this class must be reliably potty-trained.
---