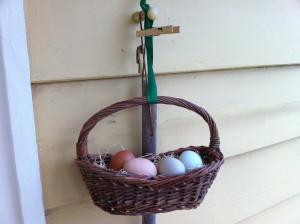 I decided to do something different these past few weeks and cut myself some slack.  I took time off from my blog.  The whole time, though,  was a constant process of gathering writing material.  Everywhere I turned, as we traveled the coast of northern California, a blog topic appeared.  Foggy mornings, a pile of seals lounging on coastal rocks, softly polished beach rocks on the Point Reyes National Shoreline, an organic Indian restaurant in the middle of the forest, all became stored inspiration.
Each year between the end of summer school and the beginning of the new school year, Bill and I slip out of town for a few days, to take a break and breathe the ocean air.  Over the years, we've covered most of the west coast, from San Diego to Vancouver.  We've taken ferries to the San Juan Islands and driven through the redwoods.  Some years have been mostly urban vacations, and others led us to isolated places, such as Cape Flattery, the northwesternmost point of the contiguous United States.  This year we flew into San Francisco, drove north to Marin County and then up the coast to Shelter Cover, almost to Eureka.  Each place had its unique charm.  Of all the places, Mar Vista Cottages in Mendocino County was the most memorable.  It was an immersion in conscious living.  The owner told us the land with its twelve yellow cottages was slated for condos before they took it over.  They have made a commitment to maintaining the rural charm of the past and at the same time, establishing practices to ensure a healthy future.  For example, fifteen feet from our front door was a large enclosure with dozens of chickens.  When we arrived they asked us how many fresh eggs we'd like delivered each day.  The eggs were collected in the late afternoon and left in a basket hanging outside of each cottage.  The eggs were all  different colors.  Mar Vista also has one of the most beautiful gardens I've seen.  The plants were marked with a red sign or a green one.  Anything green could be harvested and the reds were still growing.  Fresh greens, tomatoes, and eggs every day.
Along with the garden and the chickens, our sparse kitchen included a compost bucket and a bin for recycling.  There was no microwave and our iPhones didn't work.  For three days we were reminded of what was really important and what we could do without.  Everything about our stay held intention.  It was heartwarming to see people living on the planet this way and making it available to those of us just passing through.  It started me thinking of ways to do this more in my own life, both personally and at school.  I wouldn't count on chickens, but you can expect intentions to be thriving at the Seed during this, our 35th year.