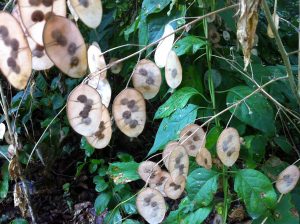 Yesterday morning I took a walk with a dear friend in a quiet neighborhood outside of Boston.  It's a neighborhood filled with history from before Revolutionary War times.  Her house on Concord Road was built in 1830 and the whole area has deep roots into the past.  Bobbi and I were teacher friends in the 1990s and have had parallel lives as teachers, writers, grandmothers and seekers of truth and light in our lives.  We have a friendship that doesn't need frequent visits, constant attention, or much maintenance.  Each visit we pick up where we left off the last time.  Our walk was one of those moments.
As we walked and talked about our current lives, she in her early 70s and I in my early 60s, we discussed what it means to each of us to have entered the "elder" phase of our lives.  Each of us is embracing this stage of life in a different, yet once again, parallel way.  Her work focuses mainly on visiting with people in the various stages of bringing their lives to a close.  My work remains with children and teachers, both at the Seed and through my yoga teaching practice, which includes therapeutic work with special needs children.  While we continued our walking conversation through her historic neighborhood, my dreams and visions of what I want my years ahead to be filled with kept pouring out.  It's an exciting time with much still to bring forth into the world.
At one point I paused to examine some intriguing looking seed pods growing by the side of the road.  They were placed among tall grasses and the morning sun shone through them like miniature tiny Japanese lanterns.  At first they just looked like circular leaves, but upon further examination, I noticed that inside the "leaves" were the seeds of the next generation.  It was only when the light shone through them that the seeds were visible.
During this next week I will be soaking up the light, coolness and  peaceful green energy of New England.  Several precious friends who have contributed to my life over the course of the past 40 years will be a part of the week ahead.  In looking back and remembering our times together, I will gather the strength to gaze forward as well, in preparation for what the seeds of the future will require.  The light and love that have sustained me through the past several decades will continue to illuminate my way, bringing inspiration for whatever is next on my life journey.