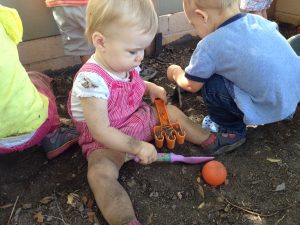 I happened to notice the latest issue of Time in a teacher's mailbox this week.  The cover photo of several young children in caps and gowns was for the main article on college grads of 2025.  The authors focused on the type of education they believed would best prepare future grads for successful lives.  There was discussion about which curriculum model would give them the best skills for the job market and the best value for their money.  The article ended this way:  "The college graduate who can think creatively is going to stand the greatest chance of not only doing well but doing some good too.  As long as the liberal-arts tradition remains a foundation of the curriculum in even the most elective of collegiate systems, there is hope that graduates will be able to discuss the Gettysburg Address–in a job interview at Google."  (from Time Magazine Special Report with reporting by Eliza Gray/New York and Maya Rhodan/Washington)
This statement is laden with meaning.  I started "unpacking" it, as I teach my 3rd and 4th grade poets to do as they prepare to write.  Thinking creatively to do well AND to do good caused me momentary pause.  This idea has been alive at the Seed since we started in 1977.  We want our students to do well in school and thrive in their lives.  They learn about numbers and letters in preparation for math and reading.  They practice handwriting and learn to spell so they can be good writers.  Our students study the weather, explore with magnets, and learn about  necessary conditions for growing a garden. Seed children also learn about famous artists and spend time cultivating their personal artistic expressions.  Even in preschool, our students practice discussing the meaning of stories, asking questions, and reflecting on the relationship between the content of what they've read and their own lives.  Through dialogue, Seed children know how to think and make connections between text and the rest of their world.
In addition to their academic education, our students have always had strong training in planetary stewardship, living consciously, and encouragement to be active members of our culture of kindness.  This is the part where they are educated about the "doing some good" in the world.  I frequently hear from our graduates and their parents about the good they are doing in the world and more often than not, they mention the Seed's influence in their life paths.  They sometimes refer to their Seed time as a "Renaissance education."  I realized these past few days how young this training begins.
On Tuesday I sat at a small table in our Preschool 2.5/3s class to help children glue their heirloom seeds to paper towel strips in preparation for planting.  Each strip had the name of the plant on it and dots made with a marker to indicate the appropriate spacing.  As each pair of two-and-a-half-year olds came to the table I helped them do their job of putting a seed on each dot.  Amazingly, most of them were able to use their small fingers to drop or place the seeds where they belonged.  Their biggest challenge was when they touched the glue with their fingers and the seed stuck on their finger instead of the paper.  Nevertheless, they persevered.  Today I wandered out to the toddler playground just in time to share the fun of 1s and 2s sitting and digging in the dirt, in the space that in days will become their garden.   I thought of our earlier graduates, now in college or out in the world pursuing their life work.   It wasn't long ago that their small fingers were busy with similar tasks of gluing seeds and digging in the dirt.  I like to think that these simple moments close to the earth, early in children's lives, play a significant part in each child's potential to "do some good" in the world.     It's really not so different than the seeds on paper towels that are covered with soil, watered, and invited to grow in the sun.